Provision of Site, Design and Build- Ligoniel
Provision of Site, Design and Build – Ligoniel, Belfast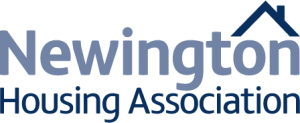 Tenders are invited from Developers/Contractors for the following Project
The Project is for the provision of the delivery of multiple social housing units in the Ligoniel area of Belfast, Northern Ireland, by means of design and build.  Participants must provide the land, design, construction and ensure completion of the scheme for Apex in accordance with the DfC Housing Association Guide, Client's requirements and statutory body requirements.
Project No. DB20-001
Project Name: Apex / Newington – Design & Build, Ligoniel, Belfast
Developers/Contractors interested in tendering for the above contract can obtain the full set of tender documentation on:
https://e-sourcingni.bravosolution.co.uk/web/login.shtml
Closing date for receipt of tender documents is 1.00pm on 29 May 2020 via https://esourcingni.bravosolution.co.uk (Full details of the submission requirements are set out in the Memorandum of Information)
Project Name: Provision of Site, Design and Build – Ligoniel, Belfast
Closing date: Friday, 29 May 2020.
Closing time: 1:00pm